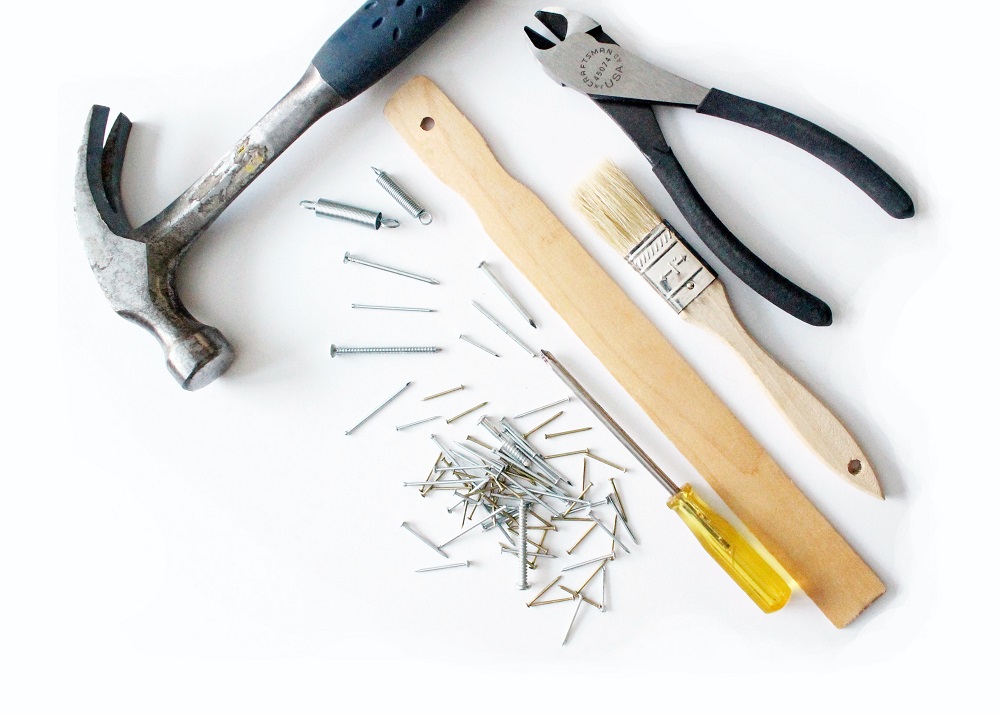 As part of the TREASoURcE project, workshop for community fixing and repair network development in Tartu was conducted.
On 25th of April, City of Tartu in cooperation with NGO Paranduskelder (fixing and repair workshop) and Tartu Regional Energy Agency (TREA), conducted a workshop for community fixing and repair network development. Aim of the workshop was to share ideas of how to make community fixing and repair centers more popular and more accessible for all the citizens. It is also important to look over citizens' consumption habits and attitude regarding repair and recycling of items. A total of 18 participants from different interest groups (universities, local municipalities, businesses, community associations, NGOs, Estonian Environmental Investment Center, etc.) participated in the event.
First, representatives of Paranduskelder presented the summary of a previously conducted survey, that investigated people's awareness and attitude towards consumption and repair of goods in Tartu. After that, examples of fixing and repair centers from other countries were presented.
Presentations were followed by a group work session. The group work was structured around three key questions, and the participants had the opportunity to move freely between different groups and discuss the topic. The three questions were as follows:
• What could be the ideal day-to-day functioning of fixing and repair centers?
• What examples confirm that community fixing and repair centers are necessary for the city?
• How to ensure the economic sustainability of fixing and repair centers?
In summary, an ideal community fixing and repair center was seen as a facility providing mobile fixing and repair services, open workshops in different neighbourhoods, service-based fixing and repair, and including a social aspect as a place where people can learn new skills and build a shared community. According to the input from the workshop, community fixing and repair centers provide several benefits to the city, including social, environmental, educational, and economic benefits, that contribute to better resident well-being and community development. To ensure the economic sustainability of fixing and repair centers, it is important to find several sources of income, as well as systemic solutions to support their establishment and operation. In addition, various ideas were proposed, such as considering the price difference and working with companies, as well as creating marketing strategies and educational programs to find enough people interested in the fixing and repair.
"Biowaste and plastics are the biggest waste streams beside of construction waste. Today we handle properly just one third of plastics. Significant amount of biowaste is included in general household waste. The easiest way to avoid waste streams is to start by reducing the consumption of goods and services at individual level. We can all do this easily and with no cost", said Jaanus Tamm from Tartu City. He introduced the current situation and bottlenecks in the collection and recycling of plastic, used batteries and biowaste in the Tartu region.