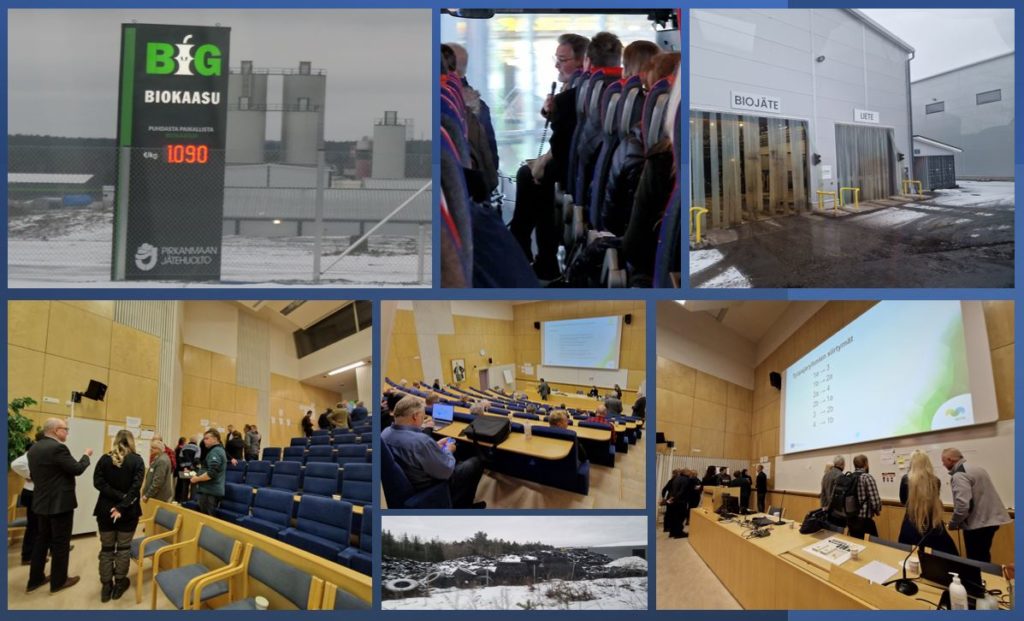 As part of the TREASoURcE project, MTK organized an event on the 17th of January 2023 in Tampere, Finland on the topic of enhancing the utilization of biobased side streams.
Held at the UKK Institute in Tampere, the event gathered around 50 interested participants, including actors from agriculture and forestry, public sector and industry. "It was very useful for the development of the digital marketplace that the event attracted such a wide range of participants. It was a pleasure to see that we reached the right target groups", said Riina Kärki, Project Manager responsible for bioeconomy-related activities in TREASoURcE.
Diverse content encouraged participation 
The event kicked off with an optional lunch, where participants could network in a relaxed atmosphere. The event was opened by Visa Merikoski, Executive Director of MTK-Pirkanmaa, who discussed the current state and challenges of the circular economy from the perspective of agriculture and forestry.
Harri Kallio, CEO of Pirkanmaa waste management company (Pirkanmaan Jätehuolto Oy), introduced the operation of the company to the audience and emphasized the potential of a public operator to create new opportunities. The company, owned by 17 municipalities, does not seek financial profit, but serves its customers, Pirkanmaa residents, and the regional economy.
The workshop was followed by a bus tour to the ECO3 circular economy business site led by Sakari Ermala, CEO of Verte Oy. This nationally significant centre of circular economy actors in Nokia serves as a demonstration and pilot environment for various bio- and circular economy innovations.
"The feedback collected from the participants was mainly positive, although the topic itself evokes a wide range of emotions. The comprehensive content of the event was praised", Nora Berglund, MTK project expert, summed up the event.
The side-stream marketplace is expected to be reliable and easy to use
As part of the program, the development work of MTK's KiertoaSuomesta.fi (CircularFinland.fi) marketplace was presented, and workshops were held to discuss and collect ideas for the online platform. In all workshops, the practicality and reliability of the platform were highlighted.
"We gathered comments from many different perspectives and quite detailed ideas for the development of the site. It is important for the usability of the platform that both sellers and buyers can express their wishes and expectations for the site", said Heidi Nordman, the project's digital coordinator.